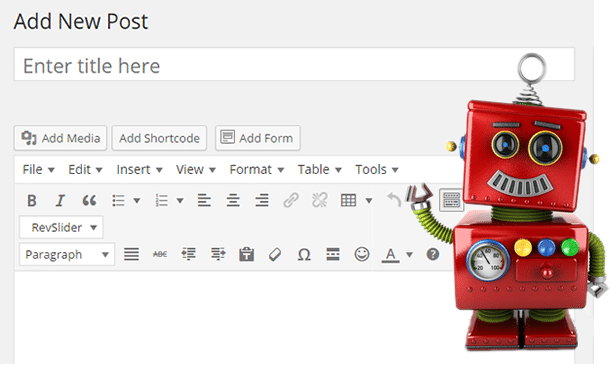 Write Web Content that Ranks Well on Google
You may have heard that content is king when it comes to optimizing your website for Google search.
Although this is true, it's one thing to write web content and another to write quality content that ranks well on Google.
Writing for Google Means Writing For People
It used to be that writing for Google meant to place as many keywords as possible within your content. The problem with this is that humans don't want to read content that reeks of SEO, and today even Google doesn't consider over optimized content valuable. This is because Google's goal is to provide quality, relevant content in the search results that people actually enjoy reading.
You still will want to use keywords to show Google that your content is relevant to a particular search but you will want to position them naturally throughout your copy.
Use Keyword Variations and Synonyms
In addition to using keywords in your content, be sure to include grammatical variations of the keywords. If you are writing about salad, then you going to want to talk about the salad dressing and salt and pepper.
Using keyword variations just reinforces that you are writing about a particular topic, therefore indicating to Google that your content is relevant.
Avoid Posting Thin Content
An example of thin content would be a blog post with one image and very little text.
Google does not perceive this type of thin content as valuable. Remember Google's goal is to have a user think that a particular page that they clicked on met their information needs. It is extremely unlikely that one short paragraph can be that informative or provide value to a user.
In fact, Google came out with a Panda update in May of 2014 that cracks down on thin content so make sure your pages and posts are at least 300-500 words.
Write Content that Promotes Sharing
One way to get more online exposure for your business is to have your content shared across other platforms such as Facebook, Twitter and Google+.  How do you promote sharing? This goes back to writing for humans instead of the search engines. You must create quality content that has the potential to be shared among many people.
Content that triggers certain emotions is likely to be shared. For example articles with a sense of urgency can make people feel fear that they will lose something or miss out if they do not take a particular action. Some other examples would be content that makes people laugh or controversial topics. For more examples, check out our guide to creating shareable content.
Answer Frequently Asked Questions in Your Industry
Are there certain questions your clients ask on a regular basis? Chances are if clients are asking you these questions, other people are typing them into Google.
A financial adviser might write an article titled "When should I start saving for retirement?"
A mortgage office could write an article, "What is the difference between an FHA and Conventional Loan?"
Another benefit to optimizing your content for a common question is that it allows you to target long tail key phrases which are less competitive than short keywords.
Consider Long Tail Phrases
Long tail key phrases are longer and more specific than short 1-2 word phrases.
For example, we talked about providing answers to common questions. If you are a personal injury attorney you can write an article focusing on "What are the deadlines on making a personal injury claim?" This is a lot less competitive than "personal injury claims" so it will be much easier to rank for.
Long tail phrases have a smaller search volume but they can bring you more targeted traffic. You can still target shorter key phrases but it is important to be patient as it may take a significant amount of time to rank for the more competitive phrases. In the mean time, targeting long tail phrases can bring you some traffic in a shorter period of time.
Write Web Content that Ranks Well on Google
If you have more questions about writing content that ranks well on Google or would like more information on SEO Services, call Spyder Byte Media today at 586-260-1344.
Spyder Byte Media is a Michigan SEO Company located in Shelby Township, Michigan that has helped hundreds of small businesses receive more leads, more clients and more revenue. Call today to find out how Spyder Byte Media can help your Michigan business.