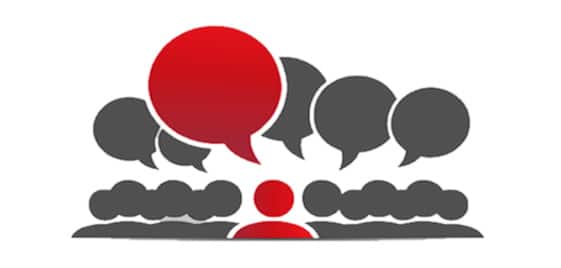 Write Blog Articles that Promote Your Michigan Business
We find that if we ask a client something about their business, not only do they answer our question but they have a lot to say…in fact they could probably talk all day about something related to their industry. Why? Because that's what they love to do and they are an expert in their field.
So why is it that when asked to write about their business people cringe at the thought?  Why is it that blog writing is put off and procrastinated and maybe even completely avoided?  With blogging being such a valuable internet marketing tool, you can't afford not to take advantage of what it has to offer.  So we have provided some tips to help you write better blog articles that drive traffic to your website and promote your Michigan business.
Take it Easy
So what makes blogging such a dreaded chore?  It's not really just blogging, it's writing period. Many people are simply stumped as of what to write about, and they feel an enormous amount of pressure. They think that what they have to write needs to be perfect.
Our biggest piece of advice is just relax to keep it light. Write as if you were having a casual conversation. Often people think that writing needs to be more formal than everyday conversations,  when the reality is your audience would prefer to read things that are not so up tight and stuffy. This is especially true for blog writing and other types of marketing whether it be online or offline.
Be the Expert that You Are
So now that you know to relax, what will be your topics?
Write about what you know best…your  industry. What are some common questions your clients have?  Provide people with answers to potential problems. You are the expert in the field, after all.
It's important that your answers aren't too sales pitchy. Write from your own experience and provide genuine advice and solutions.
Strike up a Conversation
Before you even write the first line, think of a topic that has potential to grow with conversation. At the end of the article, ask a question to promote comments.
For example, if you are in a special trade, you could write an article providing DIY tips in that given trade. At the end, you could ask your audience to share any "DIY gone bad stories". This engages people in conversation which could end up being quite humorous.
Get Social with It
Don't forget to link your blog to social media.  When you are finished with your blog article, promote it! Share a link on Facebook or Twitter. If you have any graphics in your article you can share the image on Pinterest to bring more traffic to your article.
Think Local
If you would like to drive more traffic to your blog article through Google search, consider the location of your business. Specifying a location, decreases the competition for your key phrase and creates more targeted traffic. So instead of writing about Massage Therapy you may want to write about Massage Therapy in Michigan or Massage therapy in Macomb County.
Write Blog Articles that Promote Your Michigan Business
Spyder Byte Media, Inc., is a Michigan Website Design company located in Shelby Township, Michigan. Spyder Byte Media has helped hundreds of Michigan business owners  outperform their competitors on the search engines and bring traffic to their Website.
Write Blog Articles that Promote Your Michigan Business