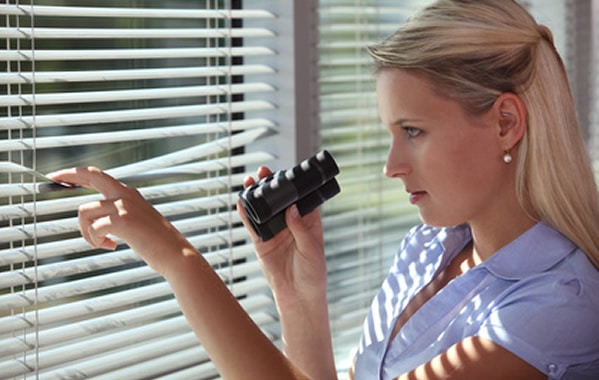 What Your Competitors Can Teach You About SEO for Your Michigan Business
Do you find it maddening that your competitors show up in Google's search results before you do?
Why not take advantage of your competitors prime positions by learning from them?   What are they doing that you aren't? Remember if you want to outrank the competition in the search engines you will have to do at least what they are, if not more.
Determine your SEO Competitors
The first step in studying your SEO competitors is to determine who they are. Start by entering a few of your keywords/keyphrases in Google and jot down companies that are at the top of the results. This will be your main competition. It is important to have realistic expectations. If you are a sporting goods store and new to the SEO playing field, do not go after large sites like Dunham's or Nike. Websites closer to your size will be your real competitors.
Learn from the Competition
After you have determined your SEO competition, it is time to do some investigating. If you want to rise above these competitors in the search results you need to find out what techniques they are using and outsmart them. The nice thing is that your competitors SEO strategies don't have to be top secret. With a little knowledge, there is a lot of information you can find out just by looking at their websites. You just need to know what to look for.
How to Analyze your SEO Competitors
In order to analyze your competitors websites you will need to know what factors affect SEO. There are hundreds of factors that influence the search results. We really could spend a long time going into depth about each of these factors. However, knowing a few basics can help you analyze other websites and know what you are up against. The factors listed below are not pick and choose. You should unify all these SEO techniques for the most success. To learn more, check out our Recipe for SEO Success Infographic
Amount of Content
If you have done any research on SEO you have probably heard more than once "content is king". We will go more in depth about content but the first SEO factor is the total amount of pages and posts your competitors have. A 20 page website is going to outperform a 5 page website all day long. So if your competitors have an average of 20-30 page websites, realize that you are going to want to add a significant amount of content. Writing blog articles regularly will help you achieve this.
Quality of Content
Just because content is king doesn't mean any content is acceptable. Low quality, thin content can actually hurt you more than help you. What is thin content? An example of thin content would be a page with one graphic and maybe a sentence or two. You should strive to have pages and blog articles that are detailed with a good amount of text.
Not only does this increase the amount of quality content on your site, having more text on the page provides more opportunities to stay with in an appropriate keyword ratio, which we will discuss next.
So do your competitors have pages with very little text and a lot of graphics? If yes, this will make it easier to outrank them. Make sure your pages and blog posts have a lot of text. This does not mean a lot of fluff and keyword stuffing. Your content should be enjoyable and easy  to read.
Keyword Ratio
Obviously you are trying to target specific keywords. It is important to include these keywords in your text to show Google that your piece of content is relevant to a particular search term. But this doesn't mean to use keywords in excess either.
Not only does Google frown upon keyword stuffing, so will your visitors. It will be obvious that you care more about optimizing than user experience.
How do your competitors use keywords? Do they use them in excess? Maybe they put more of their focus on backlinking. Figure out what they are doing and do it better.
How Often is Content Added?
Congratulations! You have a lot of quality pages and you are finally done adding content.
Not so fast!! Another factor that Google considers is fresh content and content that is added on regular basis. Remember Google's job is to provide valuable information to its users. That article you wrote in 2008 about womens fashion is NOT quality content.
How often are your competitors adding content? Once a week? Once a day? You will want to post to your site as often as your competitors, if not more.
Number of Quality Backlinks
What are backlinks you ask? Backlinks are other reputable websites that have links pointing to your website. Having quality backlinks is an indication to Google that your site has authority, and is trustworthy. Think of backlinks as online votes for your website.
Your competitors' backlinks are not going to be out in the open on their website for you to see. This will take a little extra snooping. There are plenty of free online tools that allow you to see the number of backlinks a website has simply by typing in their URL.
What Your Competitors Can Teach You About SEO for Your Michigan Business
Spyder Byte Media is a Michigan Web Design and Internet Marketing Company located in Macomb County, Michigan. Spyder Byte Media has helped hundreds of small business owners in Michigan outrank their competitors in the search engines and generate more revenue by converting their online traffic into clients.
For More Help with SEO for Your Michigan Business, Call: 586-260-1344