[fusion_builder_container hundred_percent="no" equal_height_columns="no" menu_anchor="" hide_on_mobile="small-visibility,medium-visibility,large-visibility" class="" id="" background_color="" background_image="" background_position="center center" background_repeat="no-repeat" fade="no" background_parallax="none" parallax_speed="0.3″ video_mp4="" video_webm="" video_ogv="" video_url="" video_aspect_ratio="16:9″ video_loop="yes" video_mute="yes" overlay_color="" overlay_opacity="0.5″ video_preview_image="" border_size="" border_color="" border_style="solid" padding_top="" padding_bottom="" padding_left="" padding_right=""][fusion_builder_row][fusion_builder_column type="1_1″ layout="1_1″ background_position="left top" background_color="" border_size="" border_color="" border_style="solid" border_position="all" spacing="yes" background_image="" background_repeat="no-repeat" padding="" margin_top="0px" margin_bottom="0px" class="" id="" animation_type="" animation_speed="0.3″ animation_direction="left" hide_on_mobile="small-visibility,medium-visibility,large-visibility" center_content="no" last="no" min_height="" hover_type="none" link=""][fusion_text]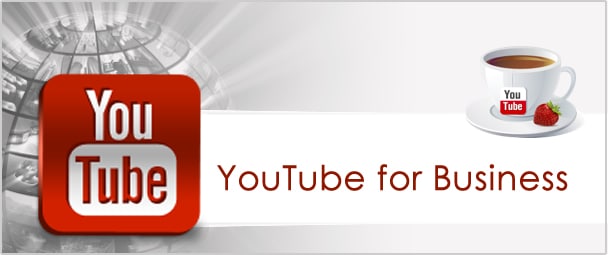 Video Marketing with YouTube
You may have heard of SEO (Search Engine Optimization)….but have you heard of YTO (YouTube Optimization)?
Many businesses place all of their focus on making their content Google friendly and they forget about YouTube: A video sharing site that is owned by Google.
YouTube has 20 million viewers searching for content. These videos aren't just amateur home videos or vintage music videos anymore. Companies are selling their products by video marketing with YouTube. All types of businesses, large and small, can use YouTube as a marketing medium and reach out to more clients.
Video Marketing with YouTube – What types of videos will help your business?
Online Infomercials
It's a no-brainer that the number one reason that business use YouTube is to promote their products and services. Create a video with engaging content and include your website and phone number in the video.
Video Testimonials
It's great to have written testimonials from your clients, but a video testimonial is even better. People enjoy watching things and being entertained. It is up to you to adjust to the media and technology that your customers are using.
Introduce Staff
People are visual and they like to associate a face with the people they may potentially do business with.
Use video to give brief introductions of your staff members. Provide a tour of your office so your customers can get a feel for your company.
Customer Support
Do you like reading directions? No? Your customers don't like to either. Remember that people are visual. Your customers would rather see how something is done than to read about it.
How-to Videos
Part of entertaining people is making them feel like they are learning something. We all want to know how to do things better. Offer information that is interesting and informative and viewers will remember your brand. Even better, they will likely follow you to your website.
Video Marketing with YouTube – Tips for Success
Now that you know what types of videos your business can use, how will you display the content in a way that keeps the viewer interested?
I keep saying to have entertaining content but what is entertaining? What will bring more traffic to your website and generate more phone calls.
Get to the point – People are busy so keep it short and simple. Make sure your message is clear.
Have a sense of humor – An easy way to connect with people is to make them laugh. People typically will remember a video if it is funny.
Update. Update. Update.– Yesterdays news is NOT entertaining. You can either make new videos or refresh some of your older videos.
Think outside the box -If you want to get people's attention, be creative. Give people a reason to watch your video over your competitors.
learn more about video marketing with YouTube
After this video marketing 101 you might be ready to take a stab at video marketing with YouTube. The best advice you could take is to hire the Experts. We have the software and equipment to produce professional videos for your business. Focus on your company message while we take care of the technical details. With over 24 years of experience, we know what content works and how to generate sales from your videos.
Video Marketing with YouTube – Call the Michigan SEO Experts today !
586-260-1344
[/fusion_text][/fusion_builder_column][/fusion_builder_row][/fusion_builder_container]