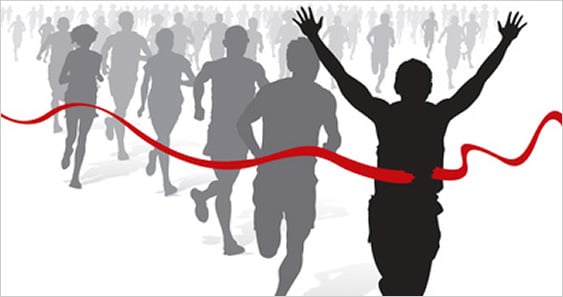 Why Use WordPress for Your Michigan Business?
WordPress Leaves Static Web Design in the Dust
Do you have a Website where every time you need to add new content, you have to track down your Web Designer? By the time they return your call and make the updates, the information you wanted to post is outdated.  If this sounds familiar, you probably have a Website that is a static design.
Wouldn't it be nice to add your own content whenever the mood strikes you? Especially when you just want to add a quick blurb to keep clients informed with what's going on with your company?
Sound too good to be true? Luckily with WordPress YOU CAN make changes to your Website anytime you please and without any Web design knowledge or fancy software. And guess what…doing your own updates saves you money.
WordPress benefits don't stop there. WordPress Websites will outperform other Websites on Google. What does this mean for you? When people do a search for services online, it is easier for your Michigan business to show up in the search results.
What is WordPress?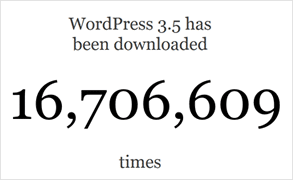 WordPress started as just a blogging system, but has turned into a complete Content Management System. A Content Management System is a graphical user interface  where users can publish Website content by simply accessing a web browser.  This allows anyone to update their Website from any computer with an internet connection. Because of these features, WordPress is being used for anything from  a place to post pictures of your family vacation to Fortune 500 company Websites .
As of April 10th 2013, over 16 million people have downloaded the latest version of WordPress. Keep in mind, this number does not include those who have not updated to the latest version.
WordPress Outperforms Other Websites on Google
Search Engine Optimization is the process of using techniques to enhance your Website's visibility on the search engines such as Google Yahoo and Bing. And who doesn't want to be on the top of these sites?! Increased visibility means more leads and more revenue!
WordPress handles the nuts and bolts of Search Engine Optimization and has earned its respect with Google by providing the following:
Fast loading code that Google loves
Link architecture that promotes pages to be indexed on search engines
Blogging capabilities to add fresh content on a regular basis
Ability to add pages quickly which means a higher page count
Build Bigger, Better Sites in No Time
Since WordPress is a Content Management System, gone are the days of having to hire your Web Designer every time you need to update your site. Add pictures to your photo gallery as often as you like, post current happenings and new promotions, and easily add new products and services to your Website.For example, restaurant owners could easily change their dinner specials on a daily basis with no programming experience.
And the benefits of being able to add new content is two fold. Not only are you able to provide your customers with current information, your are giving Google what it loves: fresh content and lots of it.
We don't want to be too tough on static Web Design, it had it's day. But when it comes to giving your customers and the search engines what they want, static designs just can't compete with WordPress.
Ready to Design a WordPress Website for Your Michigan Business?
Spyder Byte Media, a Michigan Web Design and Internet Marketing company has built hundreds of professional WordPress Websites for businesses in Michigan. Feel free to take a look at our WordPress Website Design Portfolio.
Ready to Design a WordPress Website for Your Michigan Business? Call: 586-260-1344