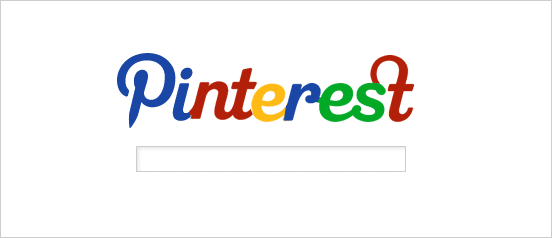 Using Pinterest to Drive Traffic to Your Website
From decorating your home or dreaming of your next vacation getaway, Pinterest is a fun and maybe even addicting way to spend your time online. What you may not know is that you can use Pinterest to drive traffic to your website, and not just any traffic, targeted traffic. Thanks to Pinterest, there are new ways to get your content shared among people who may not have found your website otherwise. According to a Pew Internet & American Life report, 20 percent of women that use the internet use Pinterest and 5 percent of male internet users are on Pinterest. So how can you use Pinterest to drive these internet users over to your website?

Content is Key
Similar to other social media sites, posting new and unique content is key with Pinterest. Google takes into account how many times a piece of content is liked, re-pinned and shared so it is important you add pin worthy material that is either unique, informative, or entertaining to the user.

Pinning Creates Backlinks
You may be asking, what are backlinks? Backlinks are incoming links to a website. For example, your Facebook or Linkedin account might have a link to your website. These links are backlinks.
Why are backlinks important for search? When it comes to Google, one major ranking factor is the amount of links that take people to your website. So as you can see, backlinks can be extremely valuable as they help drive traffic to your website. How can you get backlinks? Get Pinning! Pinterest provides a significant amount of backlinking because links are created every time you pin content from your website. You can even add links into the captions of your pins, which provides another backlink every time someone re-pins your content.

Carefully select Keywords
In your pin description, use hashtags and keywords relative to your industry. Also, consider your key phrases when creating your board names and board descriptions. Not only does this help people find your content, using the right key words and phrases will give your Pinterest page a higher ranking for those keywords. A higher Pinterest page rank adds more value to those backlinks we talked about earlier. As a result, your website's page rank increases.

Build a Pinterest Following
So far it sounds like Pinterest is a fun way to share content and bring traffic to your website with minimal effort. But how will your content get shared and re-pinned if you don't have that many followers? It just makes sense, the more followers you have, the further your content will get shared and re-pinned, ultimately increasing your website's page rank.
Sharing your pins with your other social networks like Facebook and Twitter can help you generate more followers. For more tips on how to build your Pinterest following, see our article on How to find followers on Pinterest
Pin it to Win It – Drive Traffic to Your Website
Russ Cuthrell is a Michigan Internet Marketing and SEO Expert located in Shelby Township, Michigan. His company, Spyder Byte Media, helps clients like you with all of your social media marketing needs for your Michigan small business. For more help using Pinterest or other social media sites, call Spyder Byte Media today at: 586-260-1344
Using Pinterest to Drive Traffic to Your Website