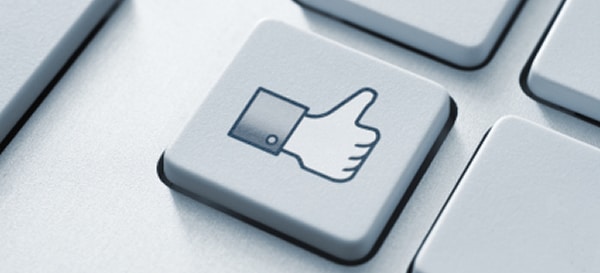 Using Facebook for Your Michigan Business
It's no secret that Michigan businesses are using Facebook as a Marketing tool. But what is the secret to using Facebook the right way?
Perhaps you have had the experience of Facebook friends or business pages constantly selling. It's to the point where their ads practically fill up your entire news feed. That is not the right way to use Facebook for marketing. If you sell too much,you will get the reputation as a spammer or just plain annoying and your posts will probably start to be ignored.
But you have to sell a little right? Otherwise what is the point of using Facebook for your Michigan business? So how do you know what to post on your Facebook business page and when? What is the perfect recipe for success?
Use the 50/30/20 Formula
1. 50% News and Events: These posts are simply informative. This news can be any current event, it does not have to be directly related to your industry. You can even post or share articles from other websites.
2. 30% Show your Personality: This is where you can keep it light and personable. Being personable does not necessarily mean you have to share pictures from your personal life, this means to loosen up and keep it light. Make jokes or, share funny photos that people can relate to.
3. 20% for Business: Now it's time to promote your business. Share photos of new products, inform people of an upcoming sale, or share content from your website.
When you think about it, the 50/30/20 Formula really is no different than how we handle face-to-face relationships. If you were out to lunch with a client you would probably chat a little about events, such as last night's hockey game. You may be personable and ask your client how his or her kids are doing. You certainly wouldn't talk about how great your company is the entire lunch. Don't do this on Facebook either.
More Tips for Using Facebook for Your Michigan Business
1. Be happy: Positive content is shared more often than negative content
2. Keep it Simple: Facebook posts should be casual. Write for the fifth grade level and don't use too many unnecessary words.
3. Post Share Worthy Content: If someone on Facebook shares your content, this means more than just brand exposure. These shares essentially count as votes, not only to others on Facebook but Google. Google has already started to prioritize content with more shares or likes.
4.Working the Weekend: Don't just post Monday through Friday. Typically Facebook users are more responsive on Saturday and Sunday when they have time to relax and see what is happening in Facebook land.
5. Less is Key Don't flood people's news feeds with your posts, even if you are not selling in everyone of them. Try posting just once or twice a day. On the other hand, don't just post something once every six months either. Facebook Marketing will take some effort on your part!
Using Facebook for Your Michigan Business
Spyder Byte Media, Inc., is a Michigan Website Design company located in Shelby Township, Michigan. Spyder Byte Media has helped hundreds of Michigan business owners use social media marketing and outperform their competitors on the search engines.
Need help with using Facebook for your Michigan business? Call Spyder Byte Media at:586-260-1344