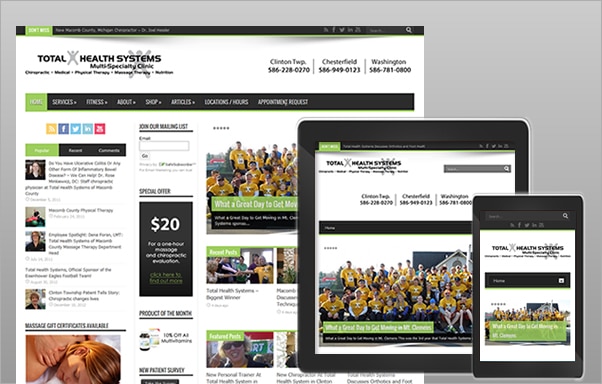 The Importance of Responsive Web Design
It has become more common to hear the term "Responsive Web Design" over the past few years.  There is good reason behind this.  Having any form of the internet be user friendly and visible to as many viewers as possible is crucial; especially with all the different devices and internet locations that people can choose from.  The different sizes in computer monitors, along with different smart phone screens, all need to be taken into account when designing a website.  Having different screen resolutions and sizes on varying devices can potentially be a problem to viewers; this is when having "Responsive Web Design" comes into play.
Functionality
Being able to access websites from your smartphone, which include I-Phones and Androids, is one of the main reasons people chose to have a data plan over a regular phone. Having a website function properly on either of these is dependent upon on how responsive the page is.  This can include different aspects such as text, video, and images.  By having sets of code specific to each operating system is what makes the websites able to adjust properly and be user friendly. This is also the reason there is not any missing content or image distortion on the varying websites. There are many different details that go into creating a website that is responsive; this is just a simple explanation.
Application
The simplest way to make sure that your website is responsive is by taking into consideration different images, audio, fonts, and video.  What makes it so it is user friendly on different devices?  CSS code is a way that allows these elements to display correctly, no matter what device is displaying the website. This is something that your web designer should be knowledgeable on when they are designing your site.
One specific example is in regard to text size. The text needs to be readable and user friendly on the website. If someone is using a tablet the font and sizes need to be set so the website is responsive.  CSS code can be manipulated so the percentages of the text can vary depending on the proportions of the screen making it responsive.
Advantages to Responsive Web Design
The most important aspect to having a responsive web design is how the website is able to run the best way it can and how it is supposed to, regardless of the device that is being used.  Some of the most frustrating times for users are where there are things wrong with pages loading at a slow pace, text that is not readable, along with scroll bars taking up too much of the screen.  When problems such as these are prevented, the traffic to your website can increase.  If your website is responsive, no matter what they device viewers have chosen to use, they will be able to see all of the content. Having your website user friendly will also make it so viewers do not get frustrated and continue on to your competitor's site.
It may seem complicated and a waste of time to worry about having a responsive web site, but take time to consider how many people are gaining access to the website via mobile devices.  Again, this is something that designers should take seriously.   If your website is not responsive, it could impact your online performance negatively, depending on the purpose of your website. More significantly, having your website accessible in the palms of viewer's hands, will earn you credibility, potential clients, and a positive recognition to your business.
Spyder Byte Media Designs Responsive Websites
Spyder Byte Media is a Michigan Website Design Company located in Shelby Township, Michigan for over 8 years.
For over a year now, we have been designing only responsive websites for our clients.  In fact, many of our clients who had their website designed over a year ago, are now switching over to one of our responsive designs.  We provide these high-end , responsive designs by using responsive WordPress themes and then customizing them to represent your business.
Another advantage to using our approach is that WordPress sites typically outperform other websites in Google. So not only will your website look great on any device, but it will outrank your competitors in the search engines.
If you would like more information on our responsive designs, WordPress, or how to outsmart your competitors on Google, give us a call today at: 586-260-1344
The Importance of Responsive Web Design