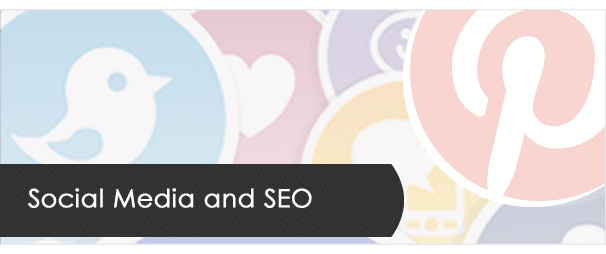 Search versus Social Media, Which Does Your Michigan Business Need?
With the growing popularity of social media sites like Facebook, Twitter and Pinterest, Michigan businesses may be asking what is more important? SEO and search results or social media marketing? The answer is a both. In today's market, having one without having the other is almost equal to having none at all. But how do they measure up?
Search Engine Optimization
Today, using search engine optimization is important for local visibility and lead generation. Most people will do an internet search using a search engine like Google or Bing to find a business or service that is local to them. Having your website optimized for search is what will get you to the top of these search engines and ultimately bring traffic to your site.
Social Media
It's no surprise that social media is where people are spending a majority of their time when online, and what better reason is there to want to get your company's name out there? Being used primarily for social interactivity and brand awareness, social media marketing is something every company should be doing.
Search and Social Media : A Winning Combination
Today search engine optimization and social media are becoming more and more connected. For example,  Google is factoring in Google's +1 button  and the Facebook like when displaying results.  Suppose you share content from your website on Facebook, perhaps a blog article or a picture from your photo gallery.  If you receive a lot of likes for your your content , this shows Google that content from your website was enjoyed by others. Likes aren't the only Google considers. If people comment or share your content, this is another indication that your content is valuable to visitors.
Another way social media and SEO are connected is through social search. What does this mean?  When you do a Google search for a given service, websites containing content that you are socially connected with will be prioritized in Google's results .
How to Make Social Media and Search Work for Your Michigan Business
Using social media sites in combination with search engine optimization is proving to be a winning combination for Michigan businesses. Companies are utilizing the interactivity of social media sites and using it to draw more traffic to their websites. So how can you bring traffic to your website with social media? One way would be to write a blog article and post just an except of your article on Facebook.  Include a link to the full article in your Facebook post. If someone wants to read the full article they will click on the link, ultimately bringing them to your website.  The benefits of this are 2 fold. First, you will receive traffic from your Facebook followers and potentially friends of your followers that may not have heard of you otherwise.  The other benefit is that the more traffic you receive, the more valuable your website will be perceived by Google.
Search versus Social Media, Which Does Your Michigan Business Need?
We have explained a couple of ways you can use social media and search for your Michigan business.  If you would like some additional guidance, Russ Cuthrell  is the owner of Spyder Byte Media, Inc., a Michigan Website Design company located in Shelby Twp. Michigan. He has helped hundreds of Michigan businesses get to the top of Google. If you are ready to start generating more leads and more clients, give Spyder Byte Media a call today.
Use social media and search for your Michigan Business and call: 586-260-1344