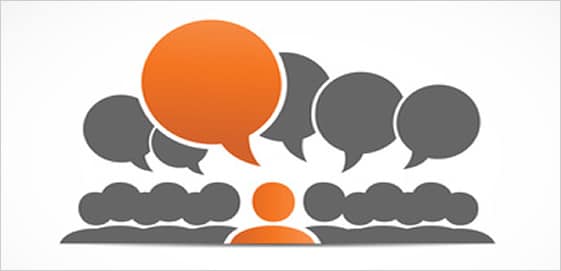 Online Reputation Management for Michigan Businesses
Have you ever had someone post something negative about your business online? Online Reputation Management sometimes refered to as Reverse SEO might just be what you need for your Michigan Business.
What is Online Reputation Management?
Online Reputation Management is all about protecting your brand and removing any negative information about your company on the Internet.
The Internet can be great. You can find almost anything you are looking for in a few clicks.  And with the right SEO techniques, your Michigan business can generate sales online from anywhere.  But on the other hand, the Internet can be detrimental to your company.  This is because the Web provides a place for negative comments and slanderous information to reach a lot of people in a short amount of time and unfortunately things can get out of control quick.
Protecting your brand online is crucial. Negative comments, blog posts, or social media slander can cause irreparable damage to your company brand online and offline. There are even Websites created exclusively for posting bad reviews. All it takes is one unhappy customer or a former employee to write a bad review on these sites and the unfavorable review can show up in the search results when someone searches your company name.
So how do you make sure that these offensive and derogatory comments don't show up online? Online reputation management for your Michigan Business can help clean up the mess when things get ugly. It can also help prevent bad reviews from finding their way on the first page of the search engines.
Online Reputation Management Tools for Your Michigan Business
As a business owner, it is important that you are aware of what is being said about your company brand as soon as it happens. Fortunately there are some tools available to monitor what is being said about your brand online.
Google Alerts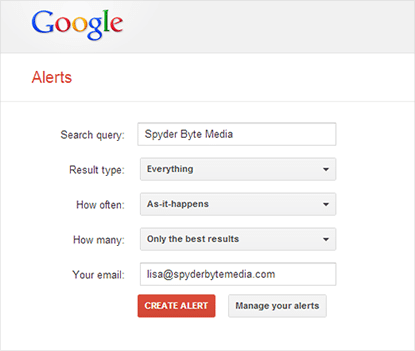 You can set up Google Alerts to notify you anytime your brand is mentioned online. You can determine the amount of times Google checks for new results. Google can notify you once a day, once a week or as it happens.
Twitter Search


Use a Twitter search to find out what people are tweeting about your business.
Social Mention

Social Mention is like Google Alerts except with social media sites. You have the choice of subscribing to the feed or to get email alerts.
How to Repair Your Online Reputation
So what do you do when you find out that your online reputation is not so great? What do you do if one disgruntle employee is purposely trying to damage your online presence? How can you fight back?
Hire an Online Reputation Management Consultant.
Kindly ask the owner of the site where the information is posted if they can take it down.
If there is anything on the website that does not follow Google's guidelines, you can report it to Google and they will stop indexing the site.
If you are not able to repair the damage using these options, you will have to work hard at rebuilding your brand. Start by signing up for social media sites and linking them to your website. You can also write blog articles targeting your business name as the key phrase. The goal here is to have these articles show up in the search results instead of the negative information popping up. This is sometimes called the grinding method because your new blog articles can slowly push the negative comments further down Google's search results.
Still Need Help with Online Reputation Management for Michigan Businesses?
Still need help with online reputation management? Maybe you need some direction as how to repair a damaged reputation or you are a new company looking to build your brand. Spyder Byte Media, a Michigan Web Design and Internet Marketing company has been helped hundreds of clients create and manage their Web Presence.
Call Spyder Byte Media Today: 586-260-1344
Online Reputation Management for Michigan Businesses