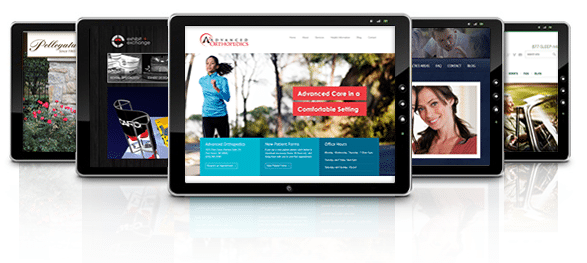 If you are searching for a Michigan Web Design firm, it usually means that you already realize that you have to have a website. More importantly, what you definitely have to have is a website that is very high quality, and can also be easily found on Google. This means a great deal more exposure to potential customers, additional revenue, and less stress when it comes to marketing and promotion of your website. Regardless of whether you are a home-based business, or a Fortune 500 Company, our web design company can help get you online.
When our Michigan based company creates your website, it's really like having an commercial or store accessible to consumers twenty-four seven. As you may know, initial impressions of a business are a big deal. So for that reason, our company will produce your website eye-catching and professional looking. We can also assist you in writing the content for your site, using tried and true selling strategies based on l studies. Most design organizations just don't offer their clients this type of service.
But What about Getting Your business Found on internet search engines like Google?
Perhaps you already know how critical search engines like Google are since this may be they way you found us. A lot of times though, our competitors don't focus on Google.
Having your website created and posted online by our Michigan based company, isn't enough, you need to have someone with expertise in Search engine optimization to "optimize" the site in order for it to rank well in search engines.
Our Michigan based company has over 25 years of experience in computers and IT technology, and when we put our expertise to work on your new website. By accomplishing that, we make a site a lot more likely to be found on search engines sites like as Google, Yahoo, AOL, and Bing.
Searching for a Michigan Web Design Firm?
Where you are located in the United States has no bearing on whether we can help you. Our company can offer services to clients anywhere in the United States, basically as easily as those within our very own city or state. Business from all over the U.S have discovered that not just is getting a new website or site change easy, but they often are able to save a lot of money on development. With such positive improvements, not only are they more search engine friendly, but also people friendly. Which in turn, will increase your business and help to improve your overall company.
For more information about our Michigan based web design firm, call Spyder Byte Media at: 586-260-1344.