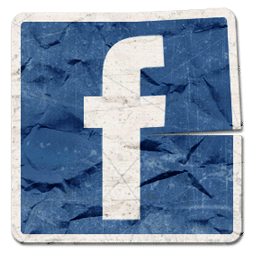 A free marketing tool that connects with half a billion people, is this too good to be true?  No, Facebook can make it happen.  Do you need to market your products, services or website to half a billion people?  Probably not, but pulling your target demographic from this pool will create a large, specific database of potential customers.
It is easy to think you can put your small business name on Facebook and, without much effort, generate web traffic from thousands of members.  After all, it can't be that hard to attract a few thousand people interested in your business when there are hundreds of millions to pull from.  Don't fall into this mindset, it's a mistake.  In actuality, you are competing for the attention of Facebook members with every other user on the site.
Here are five Facebook Marketing tips to help you be a fierce competitor in the game of attracting the attention of Facebook members:
Facebook Marketing Tip 1: Be persistently unique.  Facebook users aren't there to be bored.  Design a page that draws members away from other opportunities available while logged in.  Give them a reason to return to your page over and over.  Create new experiences for return visitors by persistently updating your page.  Make your page fun with contests, games or surveys.
Facebook Marketing Tip 2: Use pictures, lots of them.  Start with a large profile picture.  With today's quick hit, summary driven, news clip mentality toward information gathering, the old saying "a picture is worth a thousand words" has been inflated to several thousand words.  Don't ask your potential customers to read, show them what your business is about with photo albums and video.  Video's, OMG, free commercials on the world-wide-web!  Remember, your videos will reflect the professionalism, or lack thereof, of the business, service or website you are promoting.
Facebook Marketing Tip 3: Use different landing pages for different visitors.  Your long time friends shouldn't be sent to the same page as first time visitors.  Returning visitors will appreciate getting right to the heart of your page, while new visitors may need more information and a little guidance before reaching that point.
Facebook Marketing Tip 4: One of the biggest misconceptions about Facebook users is that they are mostly teenagers.  This is not true.  It's safe to say that as parents started "seeing what this Facebook thing is all about" they became hooked.  Don't design your page and target its content towards kids only, unless they are your specific market.  Even then, savvy parents are tuned into what their children are doing on the web, what they are looking at, what products and services they are purchasing or considering purchasing.  It makes good marketing sense to be attractive to that demographic as well.  Remember the tip on landing pages.
Facebook Marketing Tip 5: Connect with other facebook  users.  Facebook Marketing etiquette requires a certain amount of reciprocity.  Don't appear to be a Facebook Marketing snob.  Fan and business pages and groups are great tools for connecting to large numbers of users.  Take some time to participate outside your page by posting messages, tagging photo's and being a presence on other pages, particularly high traffic facebook pages.  Be specific with your target demographic.  Much time can be wasted on connecting to people who will never be customers.  The more specific your Facebook Marketing can be with targeting a population of  members, the more personal your connections with that population will be.
This list of five Facebook Marketing tips for small business could easily be stretched into fifty, but since reading isn't as attractive as looking at pictures and video, go to www.facebook.com, see what is attractive to you and decide what design will work best for attracting new customers to your small business.  Then take some pictures, get busy, stay busy and stay focused.
Looking for a Michigan Social Media Marketer?
Spyder Byte Media,  helps hundreds of clients each year with getting their small business websites to the top of Google, Yahoo, and Bing using  Facebook Marketing and other SEO (Search Engine Optimization) techniques.

For more information and to consult with a Michigan social media marketer, call Spyder Byte Media at: 586-260-1344