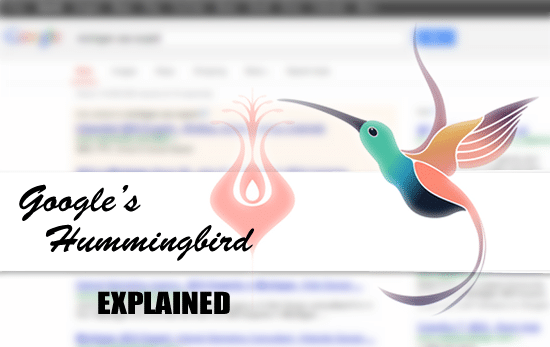 Michigan SEO Expert Explains Google's Hummingbird Algorithm
What three little words can make business owners, web designers and internet marketers cringe? Google Algorithm Update. And with Google's latest algorithm change, the hummingbird, there are some SEOs and site owners  worried about losing their ranking.
The good news is if you have been following our SEO Recipe for Success, you don't have worry about giving up your prime real estate in the Google neighborhood.
Actually, Google is saying that there isn't anything new SEO experts or web designers need to be concerned about. The strategy is still the same: have unique, quality, shareable content. Hummingbird only allows Google to process your information more efficiently.
First of all, what is a Google algorithm…and why can it cause panic?
Google's algorithm is all of the factors combined, that are taken into consideration when ranking your page content for a particular phrase.  From time to time Google will tweek it's algorithm in order to provide better search results and relevant content for internet users.  If  site owners "cheat the system"  by applying black hat SEO techniques, chances are their content isn't relevant for the key phrase they are targeting, and they don't have what Google considers quality content. In turn, when Google does an update they may find their rankings suffer.
Like most things, if you want long term results, you need to put in the time and effort and avoid short cuts. It will take you more time to use the right SEO techniques, but you will see more results and you won't need to stress when the next algorithm rolls around.
What is the Google Hummingbird?
Unlike the penguin and panda, where  Google updated their algorithm, the hummingbird is Google's algorithm dramatically rewritten.

How is it different?
In order to be more precise and offer more relevant search results, the hummingbird is driven by semantic search, based on user intentions instead of individual key phrases.

What does this mean?
Google is focusing on "conversational search" and considers each word entered into a search query. For example:
"Where can I buy a computer around me?" In the past, a search engine might try to simply provide content that matches the words "buy" and "computer" for example.
The difference with Hummingbird is that it considers the contextual meaning of the words. It may provide better results based on your location and only provide physical store locations instead of online catalogs.
Michigan SEO Expert Explains Google's Hummingbird Algorithm
Spyder Byte Media is a Michigan Website Design and Internet Marketing company located in Shelby Township, Michigan. Spyder Byte Media, helps clients just like you with all of your SEO and social media needs for your Michigan small business. For more information on using SEO to drive traffic to your website, call: 586-260-1344
Need to Hire a Michigan SEO Expert? Call: 586-260-1344