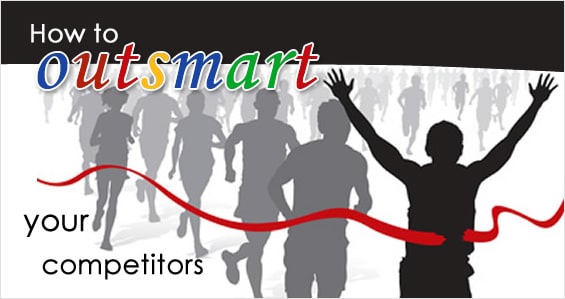 Michigan SEO Company Explains – How to Outsmart the Competition on Google
Whether you are starting a new website, or adding content to an existing site, your goal should be to show up on Google before your competitors do. If at all possible before all of them, at the top of Google's results. How do you get to the top? You will have some planning to do before you actually get to work. First you will need to research what people type in to Google when doing a search for your services.
Planning your keyword list isn't your only assignment. Next you must study the competition. Too often Michigan seo companies and website owners skip this part and move right along to the content writing.
Type your keywords in Google. What websites pop up ? These sites are your competition and you need to study them. A boxer doesn't get into the ring without knowing who they are up against. Don't expect to win the Google race without getting to know your competition.
Michigan SEO Company Explains – What to Consider When Researching the Competition
Backlinks – Study your competitor's links and take notice of the ones that come from authoritative sites relative to your industry. Remember: your goal is to outrank these websites, so the more links that you have than your competitors, the easier it will be to outrank them.
Page Count – Google loves content and considers page count when providing search results. If your competitors have 15 core pages and 50-60 blog articles, realize it may take you awhile to outrank them.  On the other hand, if most of your competition has smaller websites and they are not blogging, you may be able to outrank them without that much time and effort.  However, this does not mean you don't have to blog or add content on a regular basis. It simply means that you might be able to out rank your competitors in a shorter period of time. You still need to protect your ranking by doing your blogging and adding fresh content.
Stay up to Date with Online Tools – The only way to stay ahead of the competition, is to know what they are up to. You can do a little spying with a tool called Google Alerts. Enter in a competitors name and determine the amount of times Google checks for new results. Google can notify you once a day, once a week or as it happens. You can even set up Google Alerts to notify you anytime your brand is mentioned online, to help monitor your online reputation.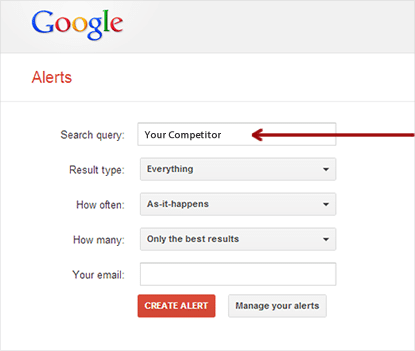 Michigan SEO Company Explains – How to Outsmart the Competition on Google
Spyder Byte Media is a Michigan SEO Company located in Shelby Township,  that has helped hundreds of Michigan business owners with their internet marketing needs. Whether you need to increase your Google ranking, or need help with blogging and social media,  Spyder Byte Media can help you get more leads, more clients and more revenue.
Looking for an SEO Company in Michigan? Call:586-260-1344