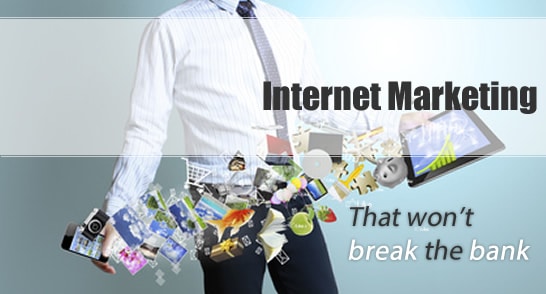 Internet Marketing for Michigan Small Businesses that Won't Break the Bank
It's critical for Michigan businesses to advertise online and receive more exposure, but what if your budget is limited?  How can small businesses promote themselves online without breaking the bank?
One inexpensive way small businesses can leverage their brand is content marketing through social media. They can create valuable, shareable content and post it to social media sites such as Facebook, Pinterest, and  Twitter.
So what kind of content should Michigan business owners be posting?  Here are a few things you do to market your businesses online right now…
Blog Writing
A blog is an area on a company website where Michigan small businesses can write just about anything they want. This could be upcoming events or promotions, new product offerings, or helpful tips. Writing blog articles can help businesses owners earn trust from visitors and show that they are authority in their industry.
Not only does having a blog on your website help keep your customers informed, it can actually help generate more traffic to your website since Google loves fresh up-to-date content that is added frequently.
Ebooks
What are Ebooks?   Ebooks are digital books that can be read online, on a computer or handheld device. Similar to blogs,  Ebooks can provide valuable information to online visitors and they allow you to be an authority in your field.
Michigan small business owners will find Ebooks are a great lead generating tool. For example,  provide  the Ebook in exchange for an email address and send  follow up emails about products and services you are promoting.
Video Marketing
You might think that shooting a video isn't in your budget, but a quality share-worthy video can be fairly inexpensive. First of all, uploading a video to a YouTube account will not cost you a thing.  There is only the cost of shooting the video which doesn't have to cost a fortune either.  You just need to have a decent video camera and a green screen if you want to change the backdrop of your video.  Your video doesn't need to win the next academy award. Besides, there are times that the simplest videos get the most shares… as long as the content is unique and engaging.
Internet Marketing for Michigan Small Businesses  that Won't Break the Bank
Spyder Byte Media is a Michigan Web Design Company located in Shelby Township, specializing in SEO and Internet Marketing.  Spyder Byte Media has helped hundreds small business owners in Michigan make it to the top of the search engines and create more revenue by converting their website traffic into new clients.
Need help with your Internet Marketing for your Michigan Small Business? Call:586-260-1344