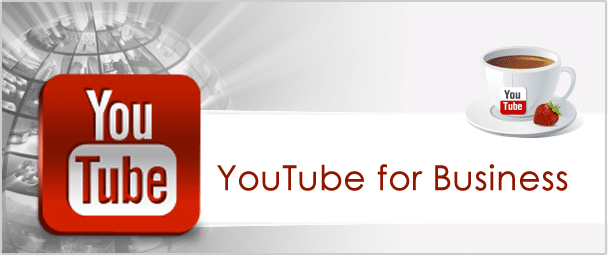 How YouTube Can Help Your Michigan Business
When you hear the term search engine, what comes to mind? Google, Yahoo and Bing? Sure, but what about YouTube?
YouTube is a video sharing site owned by the largest search engine …Google. Did I mention YouTube has 20 million viewers searching for content?
It's no secret that Google gives first page preference to YouTube videos. What does this mean for your Michigan Business? Not only can you get more exposure on YouTube itself, your videos can show up before your competitors websites in the Google search results.
And what's better than having your website rank on the first page of Google? Having your YouTube videos show up on Google as well. This is because every slot you take up on Google's results pushes your competitor's sites further down the page.
How to Optimize Your YouTube Video
Similar to search engine optimization, YouTube optimization begins with doing your keyword research.
If you are a finish trim carpenter, do people search for finish trim carpentry, or do they search for millwork? Which phrases will bring you more traffic? Using a keyword research tool can help you narrow this down. After you have done your homework, incorporate these key phrases into your videos, and make sure to title your videos accordingly.
Don't forget , it doesn't matter if  you are writing a  blog article or shooting a video, quality, informative content will always outrank mediocre or poor content. The thing is, Google is smart enough to know what videos get more views and the most shares, and quality videos will be prioritized when it comes to search results.
Promote your video by  posting it to your company Facebook and website.  This helps create  backlinks that will increase your YouTube rankings.
Also, include a link to your company website in the video's description area. This creates backlinks for your actual website and will help boost your site's ranking on Google.
How to Make YouTube Work for Your Michigan Business
You may be reading this thinking, YouTube sounds great and all but there is no way you are shooting a video. It isn't in your budget and you hate the idea of being on camera.
There are some people that love being in the spotlight, but not everyone is comfortable getting in front of the camera. That doesn't mean you have to miss out on the benefits that YouTube can offer your Michigan business. Not all videos have to have the camera on you. You can do a slide show presentation or have an employee narrate the video. You could even interview someone else in your industry. Remember the important thing is that your video contains "sharable" content that is optimized with the right key phrases. You can still achieve this without having to be in the video yourself.
And if you think that shooting a video isn't in your budget, a quality share-worthy video does not have to break the bank. For starters, uploading a video to YouTube is free. Now there is only the cost of shooting the video which doesn't have to win an Academy award. YouTube can work for any Michigan business and any budget. Sometimes, the simplest videos get the most shares. Remember, it is the content itself that counts.
How YouTube Can Help Your Michigan Business
Spyder Byte Media is an internet Marketing and SEO Company located in Shelby Township, Michigan. Spyder Byte Media helps clients like you with all of your internet marketing needs and has helped hundreds of Michigan clients improve their search engine rankings and outrank the competition. If you would like more information on video marketing and how YouTube can help your Michigan business, give us a call today at: 586-260-1344.
For More Information on Video Marketing, Call: 586-260-1344