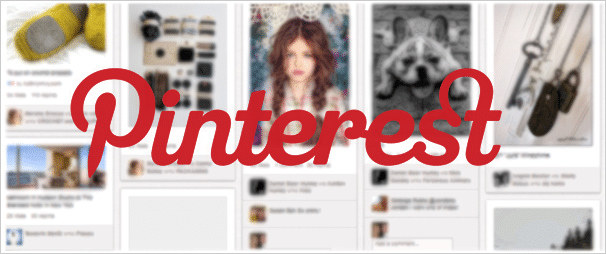 How Michigan Business Owners Can Make Money with Pinterest
Pinterest started out as a place for people to store their bookmarked websites and share them with friends. Since then, Pinterest has evolved into a go-to website for anything from home decorating ideas to planning your next vacation.
Not only is Pinterest a fun and almost addicting way to look for ideas, it provides an opportunity for people to earn income and for Michigan businesses to get more exposure.
The key is to consider what Pinterest users typically search for and pin these items from your website.
Before You Get Started
Avoid uploading to Pinterest. Always pin from your website to bring more traffic your way.
If you are not sure how to pin from your site, we have provided step-by-step instructions for pinning items from your website.
For the most success, you should have a good amount of people following you, so be sure to read our tips on how to get more Pinterest followers

How Michigan Business Owners Can Make Money with Pinterest
Once you know how to pin content and you have other pinners following you, what types of content can you pin that get the most response and repins? How can you make money on Pinterest and get more exposure?
To get the most out of Pinterest, focus on your products while considering what people search for.  People go to Pinterest to get inspired and learn how to make their lives easier. How can you promote your products in a way that provides helpful tips and inspiration?
Crafts and Crafting Products
The easiest item to sell on Pinterest may be crafts. These items may include scrapbook pages, scrap-booking materials, or maybe even custom made Halloween Costumes.
Garden Supplies
Another popular category on Pinterest is Gardening. You could sell anything from garden tools to unique garden sculptures.
In addition to pinning products, pin helpful gardening tips or recipes made with fresh ingredients from the garden.
Catering Companies
Recipes and pictures of food get a ton of traffic and repins on Pinterest. So what better place is there to promote your catering business? Pin pictures of latest events and mouth-watering meals, but don't forget to pin recipes and cooking tips.
Personal Training Services
Many Pinterest users will have categories of fitness tips. Pinterest or no Pinterest, just about everyone is always looking to improve their appearance by shedding a few pounds.
Gyms and personal trainers may be able to reach out to more clients by providing excersie and nutritional tips as well as recipes for healthy, low calorie meals.
Salons
Another favorite board of Pinterest users is beauty related items, especially for women. Salons can promote their services by posting hair style trends, new hair style ideas, and other beauty tips.
Travel Agencies
If you have done any pinning, I'm sure you have seen the boards of people's dream vacation getaways, usually titled something like "Places I'd like to visit". This is a perfect opportunity for travel agents to pin vacation photos and link them back to their website.
Interior Design
Another popular board among Pinterest users is interior decorating ideas. Interior Designers should pin from their online portfolio, but shouldn't  forget to post pictures of the latest decorating trends, even if they are not from their portfolio.  The idea being to offer style advice to users.
Landscapers
Not only do Pinterest users look for decorating ideas for the inside of their home, they look for inspiration and ideas for the outside of their home as well.  Landscapers can show off their portfolio and link it back to their business website.  Of course you should pin graphics that offer advice, such as "Fall Planting Tips" and other DIY tips.
How Michigan Business Owners Can Make Money with Pinterest
Of course these aren't the only types of businesses that can make money with Pinterest.  Virtually any business can succeed with Pinterest.  Stay tuned for part 2 of "How Business Owners Can Make Money with Pinterest" as we will continually offer new ideas of how your business can  get more exposure and generate more leads through this social network.
Spyder Byte Media is a Michigan Website Design and Internet Marketing company located in Shelby Township, Michigan.  Spyder Byte Media, helps Michigan clients just like you with all of your social media marketing needs for your Michigan small business. For more help using Pinterest or other social media sites, call today at: 586-260-1344