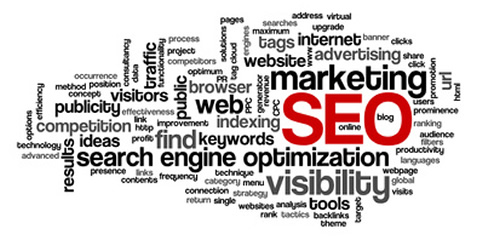 Why Hire a Michigan SEO Company ?
There was a time when simply creating a website was all you had to do. Instead of hiring a Michigan SEO company, you could promote your website on your business cards and brochures, so that your customers could get information about your company. But what about people who aren't your customers? How do you get them to find your website and ultimately become a client? Your website should be used as a marketing tool, not just an information source.
If you want to drive more traffic to your website, your website needs to be listed on Google's search result pages … before your competitor's listings. This can be done by Search Engine Optimization(SEO).
You may have already heard of SEO and it's benefits. In fact, you may have tried some SEO techniques on your own in order to drive traffic to your website. If you can optimize your website on your own, why should you hire a Michigan SEO company?
Hiring a Michigan SEO Company Saves You Time
Like most goals that you set, if you want to reach them, you need to be dedicated and put in the time and effort. You can't expect to do some crunches for a couple weeks and immediately get six pack abs. Similarly, you can't tweek your website for an hour or two per week and expect to show up on the first page of Google. There are hundreds of millions of websites out on the internet. Realize that outperforming all of these websites on Google is a pretty tall order. Even if you are equipped with the latest SEO techniques, you will not go very far if you don't have the time to put these techniques to work. If you are a Michigan business owner, you are busy overseeing employees, taking care of customers, going out to try to generate more clients, as well as other day to day tasks. Which one of these things will you take time away from, in order to allow time for optimizing your website?
Having Your Employees Optimize your Website May Not be Cost Effective
You may have realized that you don't have enough time to optimize your Website yourself, but instead of hiring a Michigan SEO company, you have your employees apply SEO techniques to your Website. It seems like you would save a little money this way right? Well this can actually do quite the opposite. First, consider that when your employee is working on optimizing your site, they are taking time away from their day to day tasks. Also unless your office manager happens to be an internet marketer, they will not have the same expertise as an SEO Company. So now your employee is spending less time on their normal activities, while you are paying them to optimize your site with minimal results.
Sure anyone can learn how to do something, especially with the wealth of information available online. However, are you willing to pay for your staff to get an education? If you are, you and your staff might sign up for an SEO class or seminar. Just beware, as most of these seminars only teach you SEO basics, many times not enough to outrank your competitors on Google.
Google's SEO Requirements are Constantly Changing
Michigan SEO Companies are always adjusting their SEO techniques. This is because Google is always updating their algorithms. In other words Google makes changes to their requirements for Search Engine Optimization. Not only do these requirements change, certain SEO strategies may be seasonal. For example, there may be keywords that are only seasonal. It is crucial to stay updated on the latest SEO trends and requirements. At Spyder Byte Media, a Michigan SEO Company, we are constantly studying the latest techniques and watching for any changes in Google's guidlines.
Hire a Michigan SEO Company
Russ Cuthrell is a Michigan SEO Expert and Internet Marketer with over 24 years of experience in the Information Technology space. He is the owner of Spyder Byte Media, Inc., a Michigan SEO company located in Shelby Township, Michigan in Macomb County. He has helped hundreds of small business owners in Michigan outperform their competitors on Google.
To Hire a Michigan SEO Company: Call today: 586-260-1344