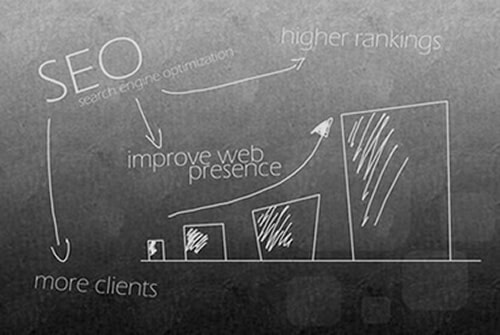 Hire a Michigan SEO Company or DIY Internet Marketing?
Are you a small business owner considering hiring a Michigan SEO Company, but wonder if maybe you can do your own internet marketing?
Years ago, a lot of small business owners figured they didn't have to use an SEO Company for their internet marketing. Search engine optimization was meant for corporations with big budgets. If small local businesses wanted to show up on Google all they needed was to use keywords they'd be able to outrank their competitors on Google. Unfortunately, that's not always the case since Google is constantly adjusting it's algorithm as to what is required, and the details are becoming more and more complex. Even if you or your employee is knowledgeable in SEO, you need to ask yourself if you have the time to optimize your website – the right way.
Hiring a Michigan SEO Company Saves You Time
Like any goals, if you want to reach them, you need to be be prepared to put in the time needed to see results. You can't expect to run around the block a few times and lose any significant amount of weight. You need to invest the time to exercise and track your results. Similarly, you can't optimize your website once in awhile on the weekend and expect to outrank your competitors. Even if you are equipped with the best SEO skills, you won't see that much success if you don't have the time to put your skills to use. If you are like most Michigan business owners,  you probably already have a lot on your plate.You need to oversee employees and projects, tend to your existing clients, and bring in new clients.  The question is,  which one of these things are you willing give up, if you want to spend time optimizing your website?
DIY SEO May Not Always be Cost Effective
You may have considered delegating SEO to some of your employees. Your employees could learn some SEO skills by reading blog articles, forums or by going to conventions. Although all of these are good resources, they are usually just the basics and won't provide you with all of the details you need to be successful. This leaves people guessing how to fill in the blanks and wondering how to put exactly what they learned to use. I am assuming you would not feel comfortable having a surgery performed by a doctor who learned how to do the procedure on YouTube. You would prefer to have an expert. Why should the marketing for your business be any different? Ask yourself, can you afford to pay your employees to teach themselves SEO and practice on your company website?
Search Engine Requirements are Always Changing
Since Google is always changing their requirements as to what promotes search engine results, Michigan SEO Companies need to continually adjust their techniques. Additionally SEO is not a one size fits all solution. It is important to stay updated on the latest SEO trends and requirements and to recognize how to apply SEO to different types of businesses. You must realize that more of your time will be required to stay on stop of the latest SEO trends and stay ahead of your competitors. At Spyder Byte Media, a Michigan SEO Company, we are constantly studying the latest techniques and watching for any changes in Google's guidelines.
Hire a Michigan SEO Company or DIY Internet Marketing?
Spyder Byte Media, Inc., is a Michigan Website Design company located in Shelby Township, Michigan. Spyder Byte Media has helped hundreds of Michigan business owners use social media marketing and outperform their competitors on the search engines.
Hire a Michigan SEO Company Today by calling 586-260-1344