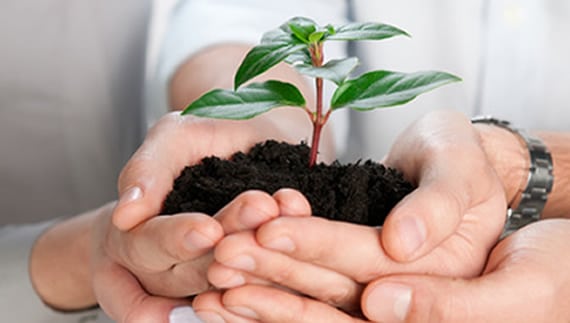 Hire a Michigan Organic SEO Company or Pay-Per-Click?
There are not too many Michigan business owners that don't want to be on the first page of Google's search results.
The more visible your company is online, the more leads your business can receive. But what is the best approach? Buying pay-per-click ads or hiring a Michigan SEO Company to optimize your website organically ?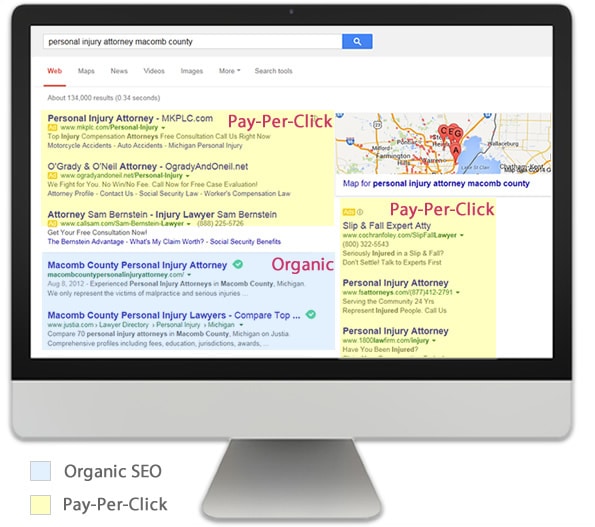 What is Pay-Per-Click Advertising?
With pay-per-click, website owners can bid on keywords and phrases relevant to their target market.
Some pay-per-click marketing would include, Google Ad Words, Yahoo Advertising and Facebook Ads. Pay-per-click advertising is just what it sounds like. Money is deducted from your account every time someone clicks on your ad. When your account no longer has funds, your ad will be removed from the search results. Paying for your ad to be displayed at top of Google can get pricey, especially since competitive key phrases are usually more expensive.
Some Michigan businesses choose pay-per-click over organic SEO because they want to see results right away and optimizing your site for natural links may take a considerable amount of time.
Organic Search Engine Optimization
Organic search engine optimization is the process of using techniques to obtain a natural placement in the search engine results.
Some of these techniques would be adding relevant content that is optimized for specific key phrases and building natural links back to your website in an effort to indicate to Google that your site is trustworthy.
Why Choose Organic SEO over Pay-Per-Click?
Optimizing your site for the organic results will not happen over night like pay-per-click. However, if you are patient and willing to put in the effort for organic SEO, ranking well for a phrase in the organic results may hold more value than ranking well for pay-per-click ads.
For starters, organic SEO has longer lasting results. Unlike pay-per-click campaigns, your business is not removed from the results as soon as your account runs out of funds. As long as you follow Google's guidelines, and continue to optimize your site better than your competition, your rankings may never drop.
Furthermore, some users may not put as must trust into ads as they do in Google's organic search results. One study from Econsultancy showed that 94% of people clicked on the organic results while only 6% clicked on the paid ads.
Sites with high rankings in the organic results can be perceived as more credible and an authority in the industry. As a result, people may be more  inclined to trust these businesses over the paid ads.
Organic SEO will take a little more time and effort, but it may provide a better ROI than pay-per-click in the long run.
Hire a Michigan Organic SEO Company or Pay-Per-Click?
Are you a Michigan business owner looking to hire an organic SEO company? Spyder Byte Media is a Michigan SEO Company located in Shelby Township. Whether you are new to the SEO playing field or your site has recently dropped in ranking and you need help getting your site back into the search results, call Spyder Byte Media today to start receiving more leads, more clients and more revenue for your business.
Call Michigan Organic SEO Company, Spyder Byte Media at: 586-260-1344