[fusion_builder_container hundred_percent="no" equal_height_columns="no" menu_anchor="" hide_on_mobile="small-visibility,medium-visibility,large-visibility" class="" id="" background_color="" background_image="" background_position="center center" background_repeat="no-repeat" fade="no" background_parallax="none" parallax_speed="0.3″ video_mp4="" video_webm="" video_ogv="" video_url="" video_aspect_ratio="16:9″ video_loop="yes" video_mute="yes" overlay_color="" overlay_opacity="0.5″ video_preview_image="" border_size="" border_color="" border_style="solid" padding_top="" padding_bottom="" padding_left="" padding_right=""][fusion_builder_row][fusion_builder_column type="1_1″ layout="1_1″ background_position="left top" background_color="" border_size="" border_color="" border_style="solid" border_position="all" spacing="yes" background_image="" background_repeat="no-repeat" padding="" margin_top="0px" margin_bottom="0px" class="" id="" animation_type="" animation_speed="0.3″ animation_direction="left" hide_on_mobile="small-visibility,medium-visibility,large-visibility" center_content="no" last="no" min_height="" hover_type="none" link=""][fusion_title margin_top="" margin_bottom="" hide_on_mobile="small-visibility,medium-visibility,large-visibility" class="" id="" size="1″ content_align="left" style_type="default" sep_color=""]
Choosing The Right Michigan SEO Company
[/fusion_title][fusion_text]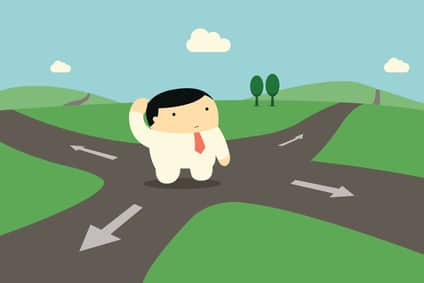 With all of the Michigan SEO companies out there claiming to bring more traffic to your website, how do you know which one to choose?
How can you tell the difference between a Michigan SEO expert and an amateur; or worse, a scam from a Michigan SEO company ?
Below are a few things you need to consider when interviewing SEO companies.
Beware of SEO Companies offering "Guarantees"
Many people think that if an SEO company DOES NOT provide some type of guarantee, then they must not be trustworthy.
How can you be sure you are making the right investment if you do not know exactly when your site will start ranking?
The truth is actually the complete opposite. If any SEO company starts promising first page rankings, it's time to make a run for it. Other red flags would be guaranteeing high rankings in a short time frame or promising you a specific number of increased sales or phone calls.
Any experienced SEO consultant knows that the results can be unpredictable and that there are no guarantees. Google is constantly tweaking their algorithm and there are many considerations based on what your competition is doing. An SEO consultant that makes promises is either inexperienced or simply is not being forthcoming with you.
How does Their Own Website Rank? How About Their Clients?
This should be a no brainer, but if you are interviewing a Michigan SEO company, their website should rank well in the search engines for key phrases in the internet marketing and web design industry.
Also do not hesitate to ask for references.  This way you can see how their other clients' sites rank or maybe even contact them to hear about their expeirence with the SEO company.
Make Sure Their Techniques Follows Google's Guidelines
There are some guidelines set out by Google that webmasters need to abide by. These guidelines were created to provide the best possible experience for searchers. For example, keyword stuffing, or hiding keywords on the page would break Google's Webmaster Guidelines.
Websites should rank because they provide value to the end user. Low quality or irrelevant content should not rank just because an SEO company used a keyphrase in excess.
SEO practices that break the Google Webmaster Guidelines are called black hat techniques. Techniques that follow Google's guidelines, such as adding quality content on a regular basis are referred to as white hat.
You will want to be certain that the SEO company you hire only uses white hat techniques. Even if black hat SEO does help your rankings initially, the rewards are short lived. It is only a matter of time before Google catches on, and when that happens, you will get a big, fat penalty. In other words, you will be worse off than before you did any optimizing to your site at all.
Choosing the Right Michigan SEO Company
Spyder Byte Media is a Michigan SEO Company located in Shelby Township. For over 12 years, Spyder Byte Media has helped Michigan clients outperform the competition on Google.  For more information or to schedule a free consultation, call: 586-260-1344.
[/fusion_text][/fusion_builder_column][/fusion_builder_row][/fusion_builder_container]