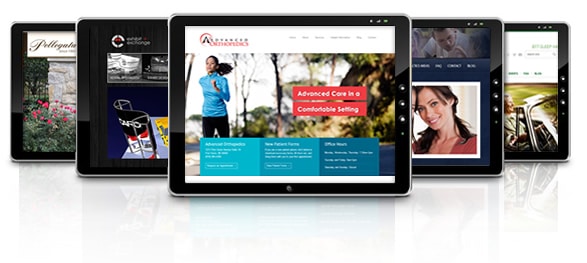 Affordable Internet Marketing for Michigan Businesses
If you are a Michigan business owner looking for a more prominent presence on the web,  you may think that a professionally designed website, that looks great on any device and ranks at the top of Google may be out of reach.
The truth is you do not have to settle for DIY website programs or inexperienced internet marketers just to stay within your marketing budget.
Whether you are a start up business trying to get your brand out there or a large corporation looking to compete on the national SEO (Search Engine Optimization) playing field, we offer numerous marketing packages suitable for any type of business and budget.
WordPress Websites that Work Hard for Your Business
Our professionally designed websites not only look amazing but they are built using SEO techniques allowing you to start outsmarting your competitors on Google.
Your WordPress website comes equipped with a blog which is very easy to use. And since internet marketing requires you to add content on a regular basis, we offer training after your site is live, teaching you how to post Google friendly articles to your blog.
So, we lay the SEO foundation and provide you with the tools and training to continually market your website.
Ongoing SEO Marketing Packages
For those business owners who do not have time to manage their site or add new content, we have several ongoing SEO packages to choose from. We feel that it is important to provide different packages since every business' needs are unique depending on their budget and how competitive their market is.
Our affordable internet marketing programs could include our SEO copywriters publishing a couple blog articles a month to us creating multiple websites or coming to your location and shooting videos.
Affordable Internet Marketing for Michigan Businesses
It is possible to have a professional website and market it without breaking the bank. The important thing is that you start! Any internet marketing will help you start outranking the competition and gain more online exposure.
Spyder Byte Media is an SEO Company located in Shelby Township. For over 10 years,  we have provided affordable internet marketing for Michigan businesses, helping clients generate more leads, more clients and more revenue.
For more information or to schedule a free consultation, call: 586-260-1344.