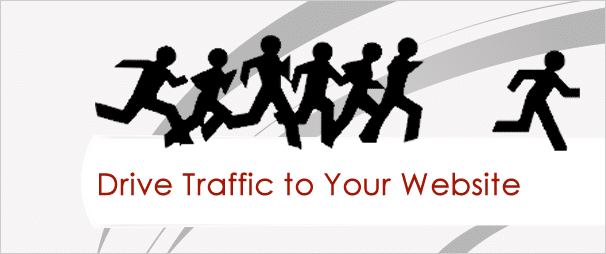 A Domain Name Can Drive Traffic to Your Website
You may think that selecting a domain name is just a small part of your website but your domain name can actually drive traffic to your website.
You may or may not be familiar with the importance of keywords in your site's body content. This involves doing research for the best keywords and phrases in your niche market from a search engine standpoint. This same strategy should be applied when selecting your domain name.
Consider the following: If you have a business called Jeff's Remodeling and a domain name, jeffsremodeling.com, chances are when you type "Jeff's Remodeling" as a search term your website will be displayed in the top results. That's Great! But is it that great? Your website only comes up on the first page because there is no competition for that phrase.
What about the customers that don't know about you yet? Do you think they will type in "Jeff's Remodeling" ? No. They will probably type in "remodeling services" or "remodeling services" along with a specific city or state. This is why more and more businesses are wising up and using their key phrases in their domain name. Even better, use your key phrase along with the city or county where you do business. For example: remodelingsevicesmacombcounty.com
As more and more people are clued in to this tip and more domains are purchased, it may become challenging to find a domain name with your first choice of keywords. Try to be creative as there is more than one way to say things and people do use different search terms for the same thing. Again, this will require you to do some reasearch to find out what phrases will work for you.
Next you will need to consider whether you use a .com, .net, or .co etc. Always try to purchase a domain name with .com as this is will give you the most favorable search engine results. If there are absolutely no.coms available purchase a .net. There are many sites that allow you to see if a domain name is available for purchase such as whois.com.
If you are trying to make it easier for your current customers to remember your website, you can still purchase a domain name with your actual company name to print on business cards and brochures. Take both domains; the company name and the search friendly domain and have them both point to the same website.
A Domain Name Can Drive Traffic to Your Website
Russ Cuthrell is a Michigan SEO Expert and Internet Marketer with over 24 years of experience in the Information Technology space. He is the owner of Spyder Byte Media, Inc., a Michigan Website Design company located in Shelby Township, Michigan. He has helped hundreds small business owners in Michigan use make it to the top of the search engines and stay there.
Call 586-260-1344 and start driving targeted traffic today.