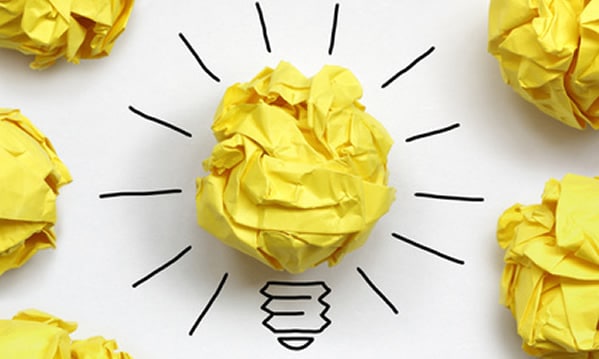 6 Blog Content Ideas for Michigan Small Businesses
A lot of companies are aware of the fact that the more content you have on your website, the better your site will rank in the search engines.  You may be wiling to put in the time and post to your blog regularly, but the problem is, sooner or later you start to run out of ideas of what to write about.
If you find you are having trouble coming up with ideas for content, consider the topics below.
Provide Answers to Common Questions in Your Industry
A financial adviser is probably asked "What is the difference between a traditional IRA and a Roth IRA?"
If you are a dentist, you probably get a lot of questions about how to prevent cavities.
This serves as great blog content for so many reasons. Not only does it allow you to be an authority in your field and show your expertise, but common questions are great key phrases to target since people enter these questions into the Google search.
Debunk a Common Myth About Something in Your Industry
What are some common misconceptions in your industry? If you are in the health industry, there must be plenty of weight loss myths out there. If you are an insurance agent, what are some common misunderstandings about what is covered under certain policies?
Debunk the myth and explain why it is false with examples to back up your case.
Short Videos with Transcriptions
This option is great for people who can talk about their business all day long but cannot stand writing.
Your video content could be introducing staff, answering client FAQs, or describing products or services you offer. Remember Google can read text but cannot read photos or video, so be sure to transcribe your video and include the text in your post.
Client Testimonials
Share your success with your audience by turning a testimonial into a blog post. in addition to the testimonial, explain what the client's specific needs were and the steps you took provide a solution.
Video testimonials can have a lot of impact as well. With a client's permission, interview them on camera, asking them about their experience. Just remember to transcribe the video and include the text in your post.
Recent Projects/Before and Afters
Still can't think of any topics for your blog?  Why not highlight certain projects you are working on?
If you are a remodeling company, provide photos and/or video of a home before and after the remodel. Talk about the steps your company took to complete the project. How does your company approach projects differently than your competitors?
What Are Your Competitors Blogging About?
One way to outrank your competitors is to watch what they are doing and do it better. Not to mention, you can get a lot of inspiration by looking at other websites.
Maybe your competition wrote a blog article on "5 Easy Tips for Investing" but you can think of 10 different tips. Maybe your competitors have some good topics but they are not optimizing their articles with the right key words.
Remember, if you want to outrank your competition in the search engines you will have to do at least what they are, if not more.
6 Blog Content Ideas for Michigan Small Businesses
Spyder Byte Media is a Michigan Website Design and SEO company located in Shelby Township, Michigan. If you need help with a new website, or managing content on your existing website, call:586-260-1344.